LIBRARY UPDATES
UPDATE 3/27/2020: The library is now offering virtual library cards to help you access the world of e-resources available to patrons during this difficult time. Click here for more info and to apply for a card!
UPDATE 3/23/2020: Given the "shelter in place" order being issued by the Governor's office, the book drop will be closing. We will continue to be available to answer your questions between noon and 2pm this Monday through Friday (3/23-27). If we don't pick up please leave a message and we will return your call ASAP during those hours: 608-588-2276. WiFi remains active and is accessible from our parking lot. 
UPDATE 3/21/2020. Today is the final day of curbside pickup. Items will be outside library doors between noon and 2pm. Please pick up your holds. Unfortunately we are not able to take further materials requests at this time. 
We will be answering phones between noon and 2pm this Monday through Friday. Call with your questions regarding e-resources or just to hear a friendly voice. 608-588-2276. 
UPDATE 3/17/2020. We are happy to announce that we will be offering curbside pickup of library materials this Friday and Saturday (3/20 and 3/21) from Noon-2pm. Items will be checked out to you, put in a bag, and ready for pick-up outside library doors.

Request items by putting them on hold through the library catalog or by email. The catalog is accessible via our website: www.springgreenlibrary.org. (Please note that SCLS delivery is suspended, so unless your item(s) came in before our closure you are limited to what is on the shelves here in Spring Green).

We are also more than happy to pull together books, DVDs, music, and magazines based on your interests. Like Large-Print fiction? In the mood to binge watch 80s classics? Need some children's books to keep the kiddos reading? Or maybe audiobooks are your thing? Email your request to lthomas@springgreenlibrary.org and we will do our best.

All materials (including items already checked out) have a new due date of May 1. If you would like to return items the book drop remains open for now, though we would prefer you enjoy them until the library re-opens.

Stay tuned for more info on library services during this extraordinary time. And stay well!
UPDATE 3/16/2020. The library is closed effective immediately. The library board is meeting tomorrow, and updates will be posted here and on our Facebook page. Our book drop is open for the moment, though you are welcome to hold onto your materials. We are a fine-free library, and all libraries have agreed to waive fines occuring during the pandemic. Stay well everyone. 
UPDATE 3/14/2020. There will be a special meeting of the library board at 5 PM on Tuesday, March 17 to discuss library response to COVID-19. 
UPDATE 3/13/2020. All library programming for the month of March has been cancelled. Beginning Monday we will institute a "Bag It" program through which you can request books online and have them ready for pickup outside our door. Stay tuned for more info.
03/12/2020. Yesterday afternoon the Wisconsin Department of Health and Human Services reported six confirmed cases of coronavirus (COVID-19) in Wisconsin, and earlier today Governor Evers declared a public health emergency for the entire state. Please know that we at the Spring Green Community Library are taking the health of our community and staff very seriously. Our current plan is to prioritize the safety and health of our staff and patrons, while planning ahead for changing circumstances.
We are actively monitoring the outbreak of COVID-19 to respond with actions recommended by the Centers for Disease Control and Prevention (CDC) and other public health officials. We have no current plans to limit the library's hours of service, but recognize the situation may quickly change and require a different response.
We are also taking precautionary health measures. These include sharing sources for credible COVID-19 information:
Call the Sauk County Coronavirus telephone hotline, (608) 355-3200 with questions. 
Call the UW Health COVID-19 telephone hotline, (608) 720-5300, which is currently staffed from 7am – 11pm.
Our library is professionally cleaned twice a week. Disinfectant wipes, hand sanitizer, and tissues are available to everyone in multiple places throughout the library. Staff are disinfecting frequently touched surfaces in the library, such as service desks, countertops, and doorknobs, at every shift change.
School and home delivery visits are continuing. If you would like to temporarily suspend these services, give us a call at 608-588-2276 or email us: lthomas@springgreenlibrary.org.
The Friends of the Spring Green Community Library group has decided to postpone their "Chocolate Lab" fundraiser, and the Sauk County ADRC will be rescheduling its "Stepping On" Fall Prevention Program. At this time, the library will continue to offer all other regularly-scheduled events and programs. As the public health situation changes daily, we commit to keeping you informed of any changes.
In the meantime, we encourage everyone to:
Stay home at any sign of sickness, such as cough, fever, shortness of breath, or other flu-like symptoms.
Wash your hands often with soap and water for at least 20 seconds.
Avoid touching your face, especially your eyes, nose, and mouth.
Cough and sneeze in the crook of your elbow, or a tissue, then throw that tissue in the trash and wash your hands for at least 20 seconds.
Clean and disinfect frequently touched objects and surfaces.
Avoid contact with people who are sick.
Take advantage of online resources available to Spring Green Community Library cardholders.
ACCESS the SPRING GREEN COMMUNITY LIBRARY FROM HOME
Finding yourself at home is the perfect opportunity to explore the variety of electronic resources available to you through our online resources page: https://www.springgreenlibrary.org/online-resources.
From there you can access:
Overdrive Digital Audio and e-Books: Digital audio books and ebooks for all ages! Read online with computers, MP3 players, and ebook readers. Not sure what to read next? Get some help from…
NoveList Reading Recommendations: Even when you can't get a recommendation from your favorite librarian, EBSCO's NoveList Plus is the next best thing, as it provides hand-crafted recommendations and "read-alikes" from actual librarians and other book experts. So never fear! Your next favorite book is just a few clicks away.
Transparent Language Online Language Courses: It's never a bad time to learn a new language, and with over 70 languages to choose from - from Arabic to Yiddish - Transparent Language for Libraries is one of the easiest ways to teach yourself a foreign language online, with interactive lessons which emphasize conversational skills and cultural education.
Kanopy Movie Streaming: Kanopy has thousands of titles you can stream for free, from cinema classics to indie films, including documentaries and foreign films.
Ancestry Library Online Genealogy: Online genealogy can be a fun and educational family activity, as you are able to introduce your children to your roots in a way that can make the past come alive. Library users are able to use ancestry.com from the comfort of their own homes. Search U.S. and Canadian Census and immigration records, vital records from all over the world, military records, and multimedia collections including family photos postcards, gravestone images, and historic newsreels.
Online Storytimes and Read-Alouds: For those home with children and/or teens, there are a variety of online storytimes and read-alouds available. Some of our favorites are compiled on author Kate Messner's blog: https://cutt.ly/Qtdx9W4
Please feel free to give us a call with any questions about electronic resources: 608-588-2276.
Thank you for helping to keep the Spring Green Community Library a healthy place. As always, please let us know if you have any comments, questions, or concerns.
"March Madness" Bingo Book Giveaway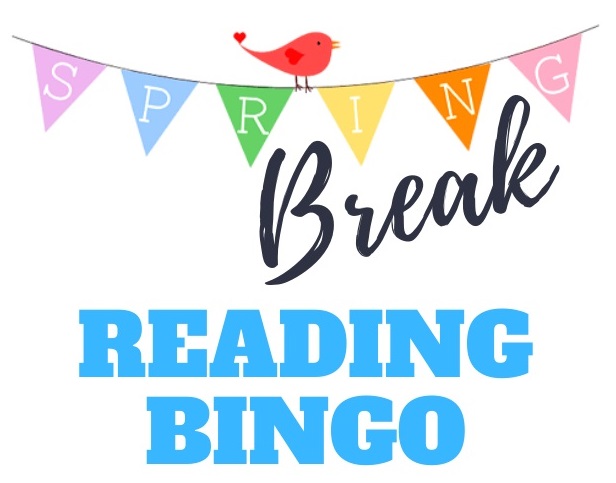 UPDATE: Because we are indefinitely closed, we've extended our Spring Break Reading Bingo into April. Keep going! If you need more cards, you can find them on our calendar page.

The library is once again running our popular "March Book Madness" giveaway! The program is open to all ages, and we have boxes of great titles (ranging from picture books to novels) to choose from. Start by picking up a card at the circulation desk and get a "Bingo" by completing the activity on each space. Turn in your completed card and choose a book to take home and keep. It's easy and fun, and each person can win up to four books. Program in effect all month. Stop in today to get started!