Adult Programs
Another one of the Friends' plays (now an annual tradition!) is coming up on Monday, Mar. 24 at 7 PM.
"Middle Class Philanthropist: how anyone can leave a legacy" is a book by Melinda Gustafson Gervasi on tap for Thursday, April 3 at 6:30 PM.
Children's Programs - Winter/Spring 2014
Next Meeting: Wednesday, March 12, 2014

Students ages 7-12 meet in the Community Room from 3:45 - 5:00
"Wii All Play" Multigenerational Game Day
Wednesday, March 26
Register online, call or come into the library starting March 12.
Morning Session-10:00am-12:00pm
Afternoon Session-2:00pm-5:00pm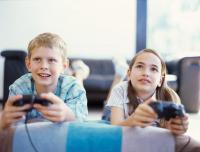 Get the whole family together during Spring Break for multigenerational fun with Wii gaming, iPad gaming for the younger ones, board games, puzzles and more!  All are welcome to join us for "Game Day" in the Community Room.
 
Spring Craft
"Ductivities: New Projects" - April 9
Register online, call or come into the library starting March 26.
Create awesome designs with duct tape!  Come join the fun with Brenda Francis & Heather Zumm!

1000 Books Before Kindergarten
Congratulations to the Gorell Family for reading 1000 Books B4K!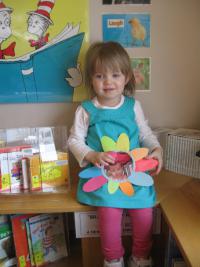 Ally Gorell (age 2)
AtoZdatabases
Our library has recently acquired AtoZdatabases designed to help job seekers and business users both. For business users, AtoZ databases include 30 million business profiles and 220 million residents. This is ideal for sales leads, mailing lists, market research, employment opportunities, finding friends and relatives, and much more. Search by multiple limits including geography, business size and type, length of home ownership, and household income.
The job search tool helps users find employment lads with over 2.3 million jobs available. The job tips section helps with resume writing, radius searching and limiting to certain geographic areas.
Online help available through AtoZ video tutorials.
Featured Artist
Our exhibit in March features Various Media by River Valley Elementary/Middle School. The exhibit can be viewed during regular library hours when the community room is not in use for other purposes. A key is available at the circulation desk.