Adult Programs
Friends of the Library Annual Meeting and 10 minute Play Competition
Monday, March 23
7:00 PM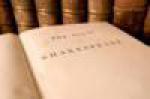 After a brief business meeting, the top three winners of our new 10-minute Play Contest will present their Reader's Theater [production with cast-members from the community an the usual mirthful hilarity. For guidelines and further information about the submissions, see the Friends' page on the Library website or check the Friends' Facebook Page.
What's it Worth? An Antiques Appraisal Event
Saturday, March 28
10:00 AM-12:30 PM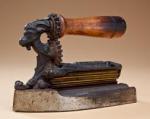 Some things have a precious value for us that is beyond price. But wouldn't you still like to know what they are worth? Please join us for an exclusive appraisal event with Mark Moran, former senior editor of Antiques and Collectible Books for Krause Publications, as he discusses his experiences in buying and selling antiques for more than 30 years, and appraises one or two items for each registered participant. (small fee required)
Children's Programs
Register online, call or come into the library starting today.
Claude Monet "Water Lillies"
March 25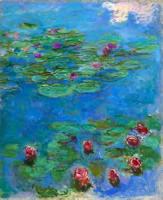 Students will learn the impressionistic style technique of dabbing paint to create a scene and use tissue paper to recreate Monet's famous "Water Lillies."
Note: There will be no Storytimes on Wed., April 1 or Fri., April 3 due to the holiday. Join us again the following week on April 8 or 10. Thank You!
Join us for stories, games, crafts and fun.
Preschool Storytimes: Wednesdays and Fridays at 10:15 AM.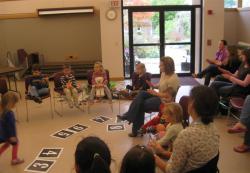 Please contact us if you are interested in this program. If we have four committed families, we will begin again.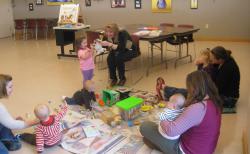 Just a reminder to families to turn in your recorded book titles by the end of May before we take our summer break for the Summer Library Program: "Every Hero Has a Story" coming in June. The 1000 Books B4K program will resume in September. Please feel free to contact Brenda Francis with any questions. Thank You!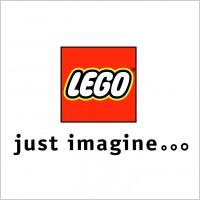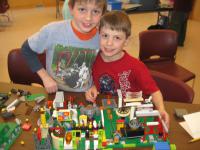 April 8
No registration required.
Students age 7-12
Wednesdays, 3:45-5:00pm
in the Community Room
Teen Programs
First Thursdays - 3:30-4:45 PM
Design Lab:
"Bots-Get Your Motor Runnin'!"
May 7
All materials will be provided.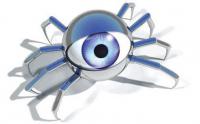 Contact Heather Zumm at hzumm@springgreenlibrary.org with any questions.
Third Thursdays - 3:30-4:30 PM
Anime Club
March 19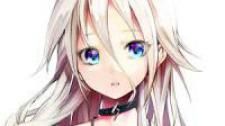 3:30 – 4:30 PM in the Community Room
Students ages 12 & up.
No registration required.
Reading – Viewing – Drawing – Gaming – Cosplay – Find out more…
Contact Heather Zumm at hzumm@springgreenlibrary.org with any questions.
Flipster
You are able to access your favorite digital magazines using Flipster from EBSCO Information Services beginning Jan. 1, 2015. Flipster is a next-generation digital magazine service that allows people to browse the latest issues of high quality digital versions of popular magazines, courtesy of the library.
Adult
Don't you just love getting a free copy of Entertainment at Home from the library? Stay up to the minute on new releases and old favorites.
Now for a short time, you can check out what's coming up in the February issue online. Please let us know if you enjoy it.
Featured Artist
Our exhibit in March features Mixed Media by River Valley Middle and Elementary Student. The exhibit can be viewed during regular library hours when the community room is not in use for other purposes. A key is available at the circulation desk.