Adult Programs
Enjoy the contest and the display-fun for all (prizes too).
Make the Friends Book and Bake Sale a stop on your Country Christmas weekend (December 7) visit in Spring Green.
Children's Programs - Fall 2013
Winter Craft - December 11
Register online now (open to 20 students ages 7-12), or call or come into the library starting Wednesday, November 27.  Join the fun with Brenda Francis and Heather Zumm.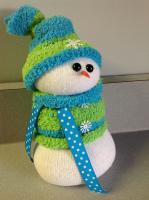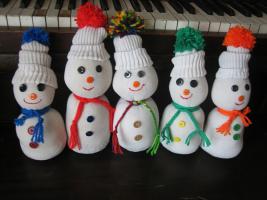 Let it Snow!  Let it Snow!  Let it Snow!  Students will have a ball creating their own personalized snow people out of socks!
Tiny Tots   
December 4 is the last Storytime for 2013.
Sign-up for January 2014 begins December 18
Ages 6 months to 24 months
Wednesday Mornings at 11:00 am

We offer books, songs, finger plays and other activities chosen especially for Tiny Tots and their parents and/or caregivers.
Preschool Storytime

December 4 & 6 are the last Storytimes for 2013.
Sign-up for January 2014 begins December 18
Ages 2-6 years
Wednesday or Friday Mornings at 10:15 am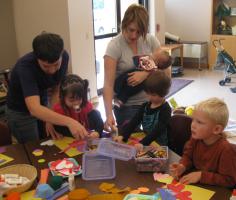 With the older children back in school, schedule some time with your preschooler.  Join the FUN at the library! You and your child will enjoy meeting new friends and learning to share ideas in a group setting.
1000 Books Before Kindergarten
Congratulations to the Sommerfeld Family and the Holloway Family for reading 1000 Books B4K!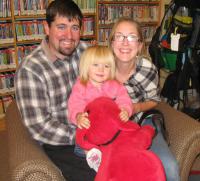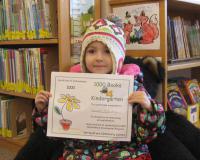 Hazel Sommerfeld (age 2)             Emerson Holloway (age 3)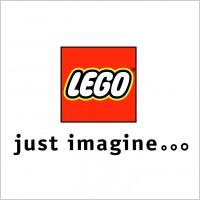 LEGO Club
Students ages 7-12 meet in the Community Room from 3:45 - 5:00pm December 4.
AtoZdatabases
Our library has recently acquired AtoZdatabases designed to help job seekers and business users both. For business users, AtoZ databases include 30 million business profiles and 220 million residents. This is ideal for sales leads, mailing lists, market research, employment opportunities, finding friends and relatives, and much more. Search by multiple limits including geography, business size and type, length of home ownership, and household income.
The job search tool helps users find employment lads with over 2.3 million jobs available. The job tips section helps with resume writing, radius searching and limiting to certain geographic areas.
Online help available through AtoZ video tutorials.
Featured Artist
Our exhibit in December features Quilts by River Valley Stitchers. The exhibit can be viewed during regular library hours when the community room is not in use for other purposes. A key is available at the circulation desk.