Children's Programs
Feature Wednesday Performance:
Program Time: 2:00-3:00 PM in the Community Room
Earn Tickets thru July 30
July 30: Youth Volunteers-Super Teens: "Summer Science Fair"
Attendance Prize Drawing: Take home your bookmarks.
Ticket Prize Drawing: Get your Reading Records stamped before the drawing.
Family Read – August 1-15
Pick-up your Family Reading Packets at the library starting Wednesday, July 30.
Read aloud as a family and earn chances to win the Family Prize Drawing to be held on Friday, August 15.
Family Movie Day-Special Feature: LEGO MOVIE
Wednesday, August 6
2:00 PM in the Community Room


Family Game Day-Wednesday, August 13
Register online or in the library starting July 30.
Two Sessions:
10:00 AM - Noon
2:00 - 4:00 PM
In the Community Room
 
Read thru August 15
Register online or come into the library today to pick-up your Summer Reading Packet:
Read-to-Me, Independent Reader & TeenRead programs are offered.
Read to Reach Your Goal - Earn a special prize.
Reach Terminal Velocity @ 100 Books/Hours - Earn a new book of your own to keep from the Spring Green Community Library.
"FIZZ, BOOM, READ" & "Spark a Reaction"
"In My Backyard" Family Storytime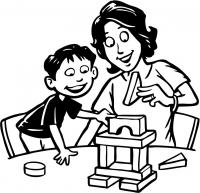 Join us Fridays in the Community Room at 10:15am thru August 15 for stories, music, art, games and friends!  All are welcome!  Contact Brenda Francis at 588-2276 with any questions.
Adult
Don't you just love getting a free copy of Entertainment at Home from the library? Stay up to the minute on new releases and old favorites.
Now for a short time, you can check out what's coming up in the July issue online. Please let us know if you enjoy it.
AtoZdatabases
Our library has recently acquired AtoZdatabases designed to help job seekers and business users both. For business users, AtoZ databases include 30 million business profiles and 220 million residents. This is ideal for sales leads, mailing lists, market research, employment opportunities, finding friends and relatives, and much more. Search by multiple limits including geography, business size and type, length of home ownership, and household income.
The job search tool helps users find employment lads with over 2.3 million jobs available. The job tips section helps with resume writing, radius searching and limiting to certain geographic areas.
Online help available through AtoZ video tutorials.
Featured Artist
Our exhibit in July features Ceramics by Aaron Waever. The exhibit can be viewed during regular library hours when the community room is not in use for other purposes. A key is available at the circulation desk.