Children's Programs
Preschool & Tiny Tot Storytimes
Join us in the Community Room for stories and fun April 23 - May 9.
Color with Culver's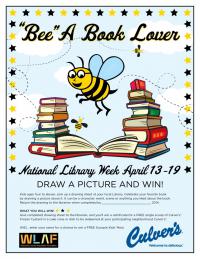 During the month of April, Culvers and the Spring Green Community Library are partnering to have a drawing campaign.  Children ages 11 and under are encouraged to read and celebrate their favorite books by drawing a character they would like to meet, a favorite scene, or illustrate a new book cover.  You may enter by picking up a drawing sheet at the library.  When you return your sheet to the library, receive a "Be Our Guest" certificate for a free single scoop of frozen custard from participating Culver's.  Participants will also be entered into a random drawing to win an additional prize of a free Team Scoopie Kids Meal certificate.  Campaign ends April 30th.  Lives Change @ Your Library!
 
"Teen Ductivities" - April 30
Students ages 12 and up!
Register online, call or come into the library starting April 16.
Create-Design-Accessorize. Bring something with you to customize or personalize.
Duct tape, materials and tools will be provided.


We are also accepting donations of duct tape for this program.  Please feel free to drop-off your donations at the library during open hours.  Thank You for your support.
 
Next Meeting: Wednesday, April 23, 2014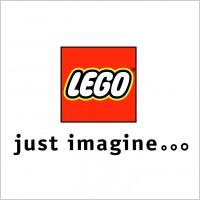 Students ages 7-12 meet in the Community Room from 3:45 - 5:00
AtoZdatabases
Our library has recently acquired AtoZdatabases designed to help job seekers and business users both. For business users, AtoZ databases include 30 million business profiles and 220 million residents. This is ideal for sales leads, mailing lists, market research, employment opportunities, finding friends and relatives, and much more. Search by multiple limits including geography, business size and type, length of home ownership, and household income.
The job search tool helps users find employment lads with over 2.3 million jobs available. The job tips section helps with resume writing, radius searching and limiting to certain geographic areas.
Online help available through AtoZ video tutorials.
Featured Artist
Our exhibit in April features Various Media by River Valley High School. The exhibit can be viewed during regular library hours when the community room is not in use for other purposes. A key is available at the circulation desk.