Children's Programs
"Every Hero Has A Story" and "Unmasked"
Pre-register online or come into the library starting May 20.
Your Summer Reading Packet will be available in the Community Room starting June 17 after the program.
Read-to-Me, Independent Reader & TeenRead programs are offered.
Youth Volunteers Make it Happen
Sign-up starting Wednesday, May 27, and
Pick-up your Permission Slip @ the Library
Join the "Le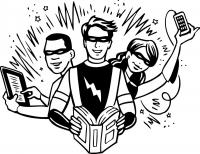 gion of Heroes" this summer as ordinary people do extraordinary things. We are looking for youth volunteers ages 12 and up to help with the Summer Library Program: "Every Hero Has a Story!" Youth volunteers should be available to come to the library on most Wednesdays, June 10 - July 29, from 1:30 - 3:30 PM. Volunteers will help with the Wednesday Performance Program set-up and clean-up and help participating registrants with their reading logs and prize tickets, as well as, reading incentives.
Volunteers may come in to the library to sign-up and pick-up a permission slip starting May 27. Bring your signed permission slip to the library for orientation on Wednesday, June 10, from 1:30-3:30 PM in the Community Room with Brenda Francis and Heather Zumm. Please contact Brenda Francis at 588-2276 with any questions.
Just a reminder to families to turn in your recorded book titles by the end of May before we take our summer break for the Summer Library Program: "Every Hero Has a Story" coming in June. The 1000 Books B4K program will resume in September. Please feel free to contact Brenda Francis with any questions. Thank You!
Third Thursdays - 3:30-4:30 PM
Anime Club
May 21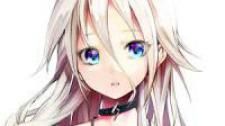 3:30 – 4:30 PM in the Community Room
Students ages 12 & up.
No registration required.
Reading – Viewing – Drawing – Gaming – Cosplay – Find out more…
Contact Heather Zumm at hzumm@springgreenlibrary.org with any questions.
Flipster
You are able to access your favorite digital magazines using Flipster from EBSCO Information Services beginning Jan. 1, 2015. Flipster is a next-generation digital magazine service that allows people to browse the latest issues of high quality digital versions of popular magazines, courtesy of the library.
Adult
Don't you just love getting a free copy of Entertainment at Home from the library? Stay up to the minute on new releases and old favorites.
Now for a short time, you can check out what's coming up in the February issue online. Please let us know if you enjoy it.
Featured Artist
Our exhibit in May features Bird City Exhibit. The exhibit can be viewed during regular library hours when the community room is not in use for other purposes. A key is available at the circulation desk.