Teen Programs and Volunteering at the Library - Spring
When it comes to teens, we really do want to do things that you are interested in! We're trying to get more teens involved at the library, so if you have any ideas about how we can make our events more fun, relevant, or accessible... come chat with Chris! For real. We are really interested in doing what you find fun. Get involved with our planning and programming so you can help us design a library experience suited for your tastes! Chris is a HUGE fan of video games and nerd media, so if you have any ideas for teen clubs, e-mail or call!
 
‣ April TEEN ANIME NIGHT - Kingsglaive: Final Fantasy XV


• WHEN: Friday, April 28th, from 6:00-8:15 PM
• WHERE: Spring Green Library Community Room
Come hang out at the library and watch Kingsglaive: Final Fantasy XV! Celebrate anime, manga, and geek culture! Additionally, there will be some Asian snacks to chow and some awesome anime/manga accessories to check out! We highly encourage Cosplaying, so break out your favorite character costume! It's a very casual evening where we hope to get teens together to share interests and meet new friends! Kingsglaive: Final Fantasy XV is rated PG-13, so parental discretion is advised.
Kingsglaive Wikipedia Summary: Kingsglaive takes place on the Earth-like world of Eos, occurring in parallel to the opening events of Final Fantasy XV. The kingdom of Lucis is home to the hallowed Crystal, which the ruling Caelum dynasty uses to defend themselves from invaders via a magical barrier known as the Wall. The Crystal, traditionally treated as a gift from the world's deities and kept in a special chamber within the Royal Citadel, holds magical power only accessible through the Ring of the Lucii, a ring passed down the line of Lucis' kings.
In recent years, the militaristic and technologically-advanced empire of Niflheim has conquered the other nations and is currently at war with Lucis. In this war, Lucis is protected by the Kingsglaive—an elite corps wielding the royal family's magical power made up of immigrants from beyond the city limits. The film opens with the reigning king, Regis Lucis Caelum CXIII, accepting terms of peace with Niflheim: as part of the treaty, Regis must cede the territories around the crown city of Insomnia to Niflheim and marry his son Prince Noctis to Lunafreya Nox Fleuret, former princess of Tenebrae.
 
‣ Teen Rockstar Nights - Karaoke and Video Games @ the Library!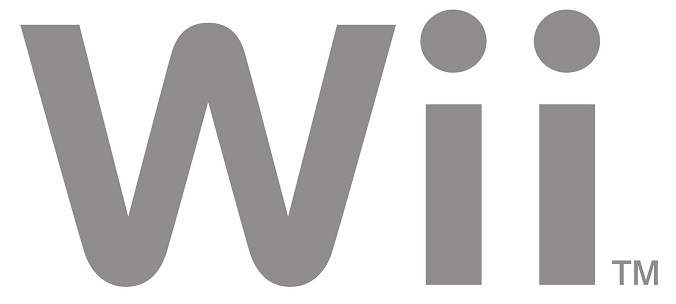 • WHEN: Thursday, May 18th from 4:00-6:00 PM
• WHERE: Spring Green Library Community Room
Join us at the library to let loose, laugh, and have fun with Rock Band 2! It doesn't matter if you're a newcomer or crafty veteran; there's no need to worry! Bring your friends, and we'll play classic rock hits with our full Rock Band 2 kit. This is your chance to be the world-famous guitarrist or singer you've always wanted to be! We'll hook up our Nintendo Wii to our projecter, eat some snacks, and play some music together. Mr. Baker will play, too! We've got the guitars, microphones, and drumset already - so all you need to do is show up. Bring your friends and form the next great band. Sing your hearts out! 
This club is for teens 12-17 only. Snacks will be provided!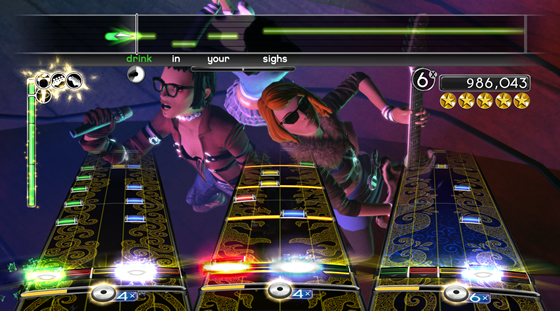 ‣ Teen Volunteer Opportunities (Ages 12-17) - Support your community!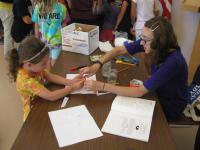 Do you have some free time after school or need community volunteer hours? Would you like to try something enjoyable and new? Then the Library Youth Volunteer Program might be right for you! We are currently looking for outgoing, ambitious teen volunteers who are interested in serving their community! Work with Chris and Heather to assist with various duties around the library or help out with our programs for younger children!
Hopefully these opportunities will allow you to gain some experience to put on a resume, or possibly even get a letter of recommendation! We really do rely on your assistance, so please make sure that you can honor your volunteering schedule before signing up!
1.) Ask one of our librarians for a Teen Volunteer Application, or print your own!
2.) Make sure you fill it out and get proper parental permission.
3.) Turn it in to Chris!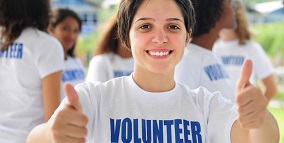 4.) Once a schedule is established, come and have fun! 
Contact our Youth Services department with any further questions about teen programs or volunteering:
Chris Baker - Youth Services Librarian
cbaker@springgreenlibrary.org