Classics Conquered: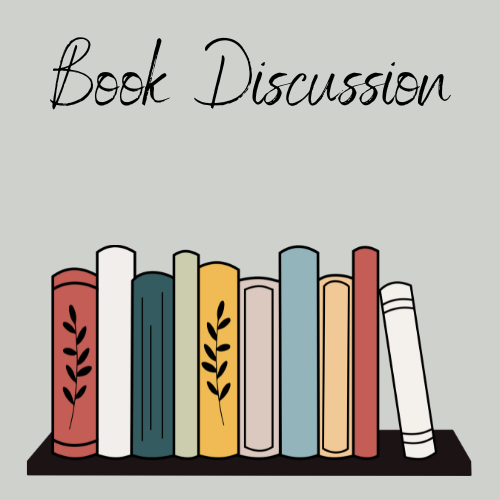 From April to October of 2023, join us for a conversation about a classic work or author you have always meant to read. Don't let the reputation scare you; we will get through the book (or books) together.
For 2023, we are going to focus on Toni Morrison. Together we will read four of her novels, and some of her essays.
If you wish to participate, register for one of the following sessions. The first book will be available for pickup on Monday, March 13th.   
Group one (First Thursday of the month at 6pm): April 6, May 4, June 1, July 6, August 3, September 7, October 5
To register for group one: https://forms.gle/D9rxaduP65xonRWr7
Group two (Second Wednesday of the month at 2pm): April 12, May 10, June 14, July 12, August 9, September 13, October 11  
To register for group two: https://forms.gle/asMMf3znjbuPDd7W7
The reading schedule is:
April: Sula (entire book)
May: Beloved (1-165 or Part 1)
June: Beloved (166- end or Part 2)
July: Song of Solomon (1-215 or Part 1)
August: Song of Solomon (216 – end or Part 2)
September: A Mercy (entire book)
October: Selected essays


 
March Art Exhibits 

Andrew Linderman is a studio potter and former high school chemistry teacher exhibiting his pottery in the Glass Case Gallery. Of his work, he says, "My forms are loosely inspired by the natural world. Just like oak trees are distinguished from any other species in the forest, each tree is also unique unto itself. I find beauty in the diversity that handcrafted works bring into our assembly-line culture." Linderman's art can be viewed at any time during regular library hours. 

Richard Moninski is exhibiting his paintings in the Community Room Gallery. Moninski is strongly influenced by history, nature and numerous decorative arts traditions. His paintings and drawings have been exhibited nationally. This exhibit is available for viewing during regular library hours, and when the Community Room is not already in use. Please ask for the key to the room at the circulation desk.