Image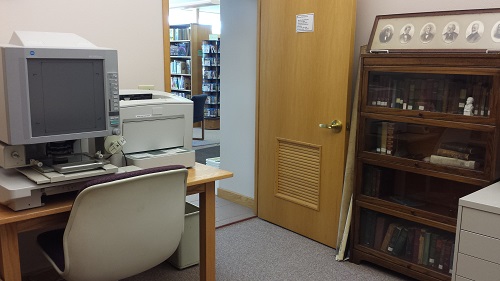 Visit our archives room to view local historical materials, including photographs, River Valley High School yearbooks, the Home News newspaper on microfilm, and more. We can locate obituaries and articles on microfilm for you, but you must provide the month and the year of the event. Printing and mailing charges will apply.
We also have a selection of historical items on display in the Community Room. You can view these items during regular library hours of operation when the room is not in use by another group.
The archives room also functions as a study room or meeting room for small groups (up to 3 individuals). For more information on using the archives room to study or as a meeting space, view the policy here.